I hope there are still a few folks running about this place.
You see, I go out to an auction in Waskom, TX pretty regular and I found a Keystone Super 8 there. Being a fan of old odds and ends, I asked if they would run it so I could bid. Instead, they outright gave it to me on account that no one could work it and they assumed getting film for it would be hard or impossible.

I could really use some assistance in learning to operate it and kinda need some information on care/upkeep and where to locate film (if I can).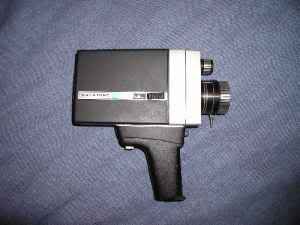 That's how it looks. Please note that it is not my image, just one I googled for reference, since I have no working digital camera.

Thanks much, y'all. =D